Emotional Amber Portwood Breaks Down in Teen Mom Taping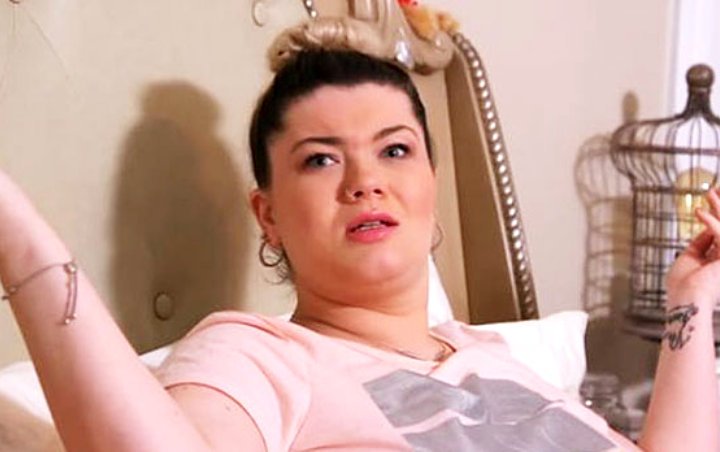 Besides Her Breaking Down In Tears, The Reunion Reportedly Reunited Amber's Ex Gary Shirley With His Birth Father.
Amber Portwood was brought to tears during the reunion filming on November 17 for "Teen Mom OG" season. During the taping, the reality TV star, who recently hinted at her departure from the MTV series, sat down with Dr. Drew Pinksy. Things went emotional as Drew told Amber that "he didn't want her to leave the series."
In addition getting support from Drew, Amber received applause from the audience who showed their wish for her to stay. "Amber started to cry. She was really emotional," says a source to Us Weekly. "She was weighing [her options]."
Amber previously took to Twitter to allude that she would exit "Teen Mom", citing "heartbreak" and "pain" as the reason. "I can't do this anymore," the 28-year-old star tweeted earlier this month. "I have to quit this show."
Replying to a hearfelt message from fans, Amber explained, "The heartache this show has put me through is too much to bear anymore. If I will not be shown then there's nothing more to do. My name will not get smeared anymore. I hope everyone is resting easy with the money they've made off of heartache and pain that I've endured."
Besides her breaking down in tears, the reunion reportedly reunited Amber's ex Gary Shirley, with whom she shares 10-year-old daughter Leah, with his birth father, Michael Jackson. Gary has been continuously searching for his dad since the last two seasons.
"His biological father was at the reunion," another source adds. "Gary and his dad look like twins. It's clear they are related. The dad also has a few other kids and Gary went to high school with one of them, who is named Michael Jackson, too. Gary didn't know it was his brother when they were at school together."
"Teen Mom" airs Mondays at 9 P.M. on MTV.